PDMFC part of PDM (Projeto Desenvolvimento Manutenção) group, is an IT company with a strong presence in the world of Information Systems since 1993, providing and implementing state-of-the-art solutions (products and services), both in T&M and turnkey projects. Over the years, the main goal of PDM has been to innovate. In this regard, PDM excelled through participating in national and European projects such as Portugal 2020 and Horizon 2020, which allowed to enrich, develop, and provide avant-garde solutions. Leveraging the know-how and synergies of technological resources from 10 other PDM companies covering areas from IT, Telecommunications, Gaming, Marketing, Electronics, Finance Investments and Social Economy. PDM significantly invested in solid partnerships with recognized enterprises such as IBM, being a Silver partner with a particular focus on Security, Oracle, with a Gold level partnership with a core emphasis on Middleware, Cloud and Security areas and Microsoft, achieving the Gold Level Partnership.
With more than 120 applications in different national and international incentive programs (QREN, Portugal 2020, Horizon 2020, 7th Framework Program, 6th Framework Program), PDM is privileged to be part of the development of projects in Research and Technological Development (R&D), in partnership with several internationally recognized companies.
Contact us
Coordinator: Fundación Tecnalia Research & Innovation (TECNALIA)
Address: Parque Tecnológico de Bizkaia, Edif. 700, 48160 Derio, Bizkaia (Spain)
Phone: +34-946-430850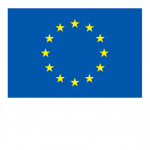 This project has received funding from the European Union's Horizon Europe research and innovation programme under grant agreement No 101070455
Parque Científico y Tecnológico de Bizkaia - C/ Geldo. Edificio 700. E-48160 Derio (Bizkaia).
International calls: (+34) 946.430.850.
© 2022-2025 TECNALIA. All rights reserved
Disclaimer:
Funded by the European Union. Views and opinions expressed are however those of the author(s) only and do not necessarily reflect those of the European Union or European Commission. Neither the European Union nor the European Commission can be held responsible for them.
In addition, we inform you of the possible processing of your social media data through the DYNABIC profiles that TECNALIA keeps available on each social network in which it is present, all following the terms and conditions established in each social network.