Montimage is a French SME founded in 2004 that brings together experienced researchers and telecom engineers. Its core business is developing tools for monitoring and testing networks and services for the analysis of functional, performance and security; and improving context awareness and trust. Its flagship open-source framework (MMT) allows the capture of telecom packets and structured info for performing traffic and business activity analysis, and detecting/mitigating security attacks in 5G, IoT…
It uses DPI, statistics and ML to classify events, analyse behaviour, and determine root cause of anomalies. Its open-source tool (5Greplay.org) allows generating normal 5G traffic and attacks, and its Software Defined Radio-based 5G-in-a-Box solution allows rapidly creating a highly secure 5G network for Industry 4.0 applications.
Contact us
Coordinator: Fundación Tecnalia Research & Innovation (TECNALIA)
Address: Parque Tecnológico de Bizkaia, Edif. 700, 48160 Derio, Bizkaia (Spain)
Phone: +34-946-430850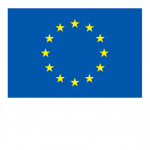 This project has received funding from the European Union's Horizon Europe research and innovation programme under grant agreement No 101070455
Parque Científico y Tecnológico de Bizkaia - C/ Geldo. Edificio 700. E-48160 Derio (Bizkaia).
International calls: (+34) 946.430.850.
© 2022-2025 TECNALIA. All rights reserved
Disclaimer:
Funded by the European Union. Views and opinions expressed are however those of the author(s) only and do not necessarily reflect those of the European Union or European Commission. Neither the European Union nor the European Commission can be held responsible for them.
In addition, we inform you of the possible processing of your social media data through the DYNABIC profiles that TECNALIA keeps available on each social network in which it is present, all following the terms and conditions established in each social network.