Founded in 1495, the Hospital do Espírito Santo (HES) is a reference hospital in the delivery of healthcare for the Alentejo region, serving more than 440,000 people with specialised medical services. Its differentiation is also reflected in the clinical and technological areas, with a strong focus on the availability of diagnostic and therapeutic technologies. With a team of more than 1700 professionals, HES develops its activity ensuring high standards of technical-scientific performance, of effective and efficient resource management, of humanisation and promotion of its employees' professional development. It is the Hospital's constant investment in human resources and the use of modern information and communication systems and technologies that support its high standards of technical and scientific performance, duly reflected in the quality of patient care.
HESE also has extensive experience in innovative projects, such as under the H2020 programme SPHINX – A Universal Cyber Security Toolkit for Health-Care Industry, PharmaLedger – Blockchain Enabled Healthcare, and VALKYRIES, and more recently Horizon Europe programme (AI4CYBER and DYNABIC and ENTRUST).
Contact us
Coordinator: Fundación Tecnalia Research & Innovation (TECNALIA)
Address: Parque Tecnológico de Bizkaia, Edif. 700, 48160 Derio, Bizkaia (Spain)
Phone: +34-946-430850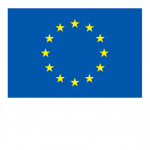 This project has received funding from the European Union's Horizon Europe research and innovation programme under grant agreement No 101070455
Parque Científico y Tecnológico de Bizkaia - C/ Geldo. Edificio 700. E-48160 Derio (Bizkaia).
International calls: (+34) 946.430.850.
© 2022-2025 TECNALIA. All rights reserved
Disclaimer:
Funded by the European Union. Views and opinions expressed are however those of the author(s) only and do not necessarily reflect those of the European Union or European Commission. Neither the European Union nor the European Commission can be held responsible for them.
In addition, we inform you of the possible processing of your social media data through the DYNABIC profiles that TECNALIA keeps available on each social network in which it is present, all following the terms and conditions established in each social network.